What are peptides?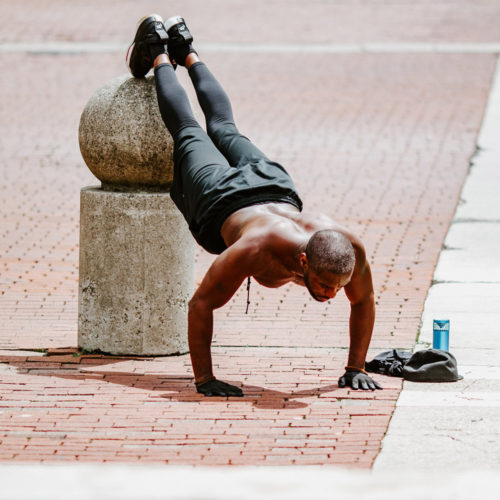 PEPTIDES are short chain amino acids. Amino acids are the building blocks of protein. Peptides can assist in the production of HGH, or human growth hormone. HGH assists in healing and muscle synthesis. Peptides are crucial in regenerative health and anti-aging. Peptides have different jobs within the cellular tissue, therefore we are able to pinpoint targeted uses for each type of peptide.
Ipamorelin stimulates the pituitary gland to release growth hormone. Ipamorelin is also associated with memory and cognition, pain relief, and body temperature regulation.
CJC 1295 is a synthetically produced peptide. While originally created for fighting diseases, it was found to be effective for increasing protein synthesis and growth hormone. Protein synthesis increases muscle mass and muscle function.
The combination of the two compounds helps combat the natural, aging related, decline in pituitary function.
*baseline IGF-1 bloodwork required before dispensing
We produce
30%
less growth hormone by age 50
STRONGER
CJC 1295 with Ipamorelin can help increase bone density that is commonly lost as we age. Stronger bones help lead to better athletic performance and better gains in the gym, on runs, or on the court as well as decreased rate of injuries.
LEANER 
Increases in activity level and muscle mass lead to a higher metabolism shredding fat and leaning you out. CJC 1295 with Ipamorelin can increase insulin sensitivity helping reduce triglycerides and blood sugar, therefore, burning body fat and preventing gaining body fat in the first place.
HEALTHIER
All of the above mentioned benefits come together to help increase your libido and sexual performance. When you have stronger bones, more muscle mass, strengthened cardiovascular system and increased self confidence you're certain to perform better.
AOD-9604 has been shown in many studies to be remarkable at fat burning while not increasing your urge to overeat. Unlike hGH, AOD-9604 has no negative effects on carbohydrate metabolism. Additionally, AOD 9604 can improve a body's response to healing, encourage cellular growth, and heal torn muscles due to rigorous exercise.
There are no known risks associated with it's use.
AOD stands for
Advanced Obesity Drug
BENEFITS OF AOD-9604
Body fat reduction
Imitates the way natural growth hormone regulates fat metabolism.
Prohibits the transformation of non-fatty foods into body fat.
Mobilizes stored energy during fasting or exercise
Does not affect blood sugar
Reduces abdominal fat
Possesses regenerative properties associated with growth hormone
HOW IS AOD-9604 ADMINISTERED?
AOD-9604 is administered orally on an empty stomach. Additionally it can be used safely in conjunction with other peptides to increase your results.
BPC 157 is composed of 15 amino acids and is a partial sequence of body protection compound, also known as BPC. BPC 157 has a wide range of anti-aging and regenerative uses. It could reduce healing time, increase blood flow, and help relieve pain. Increased blood flow can aid in recovery of ligaments and tendons as well as increasing joint mobility.
BPC–157 could also help build and retain muscle mass.
*baseline IGF-1 bloodwork required before dispensing
BPC stands for
Body Protecting Compound
THE KING OF RECOVERY
Research shows that BPC 157 can help heal tendons, ligaments, muscles, and the nervous system. BPC 157 is also used to treat disorders of the intestine and ulcers.
Tendons and ligament injuries are often caused by overuse and are known to heal quite slowly. Previous methods of increasing healing of tendons such as Epidermal Growth Factor and Transforming Growth factor do increase healing times but BPC 157 has been shown to have an even greater rate of recovery.
HOW IS BPC-157 ADMINISTERED 
BPC-157 is administered orally on an empty stomach.
PEPTIDES - WHEN CAN I EXPECT RESULTS?