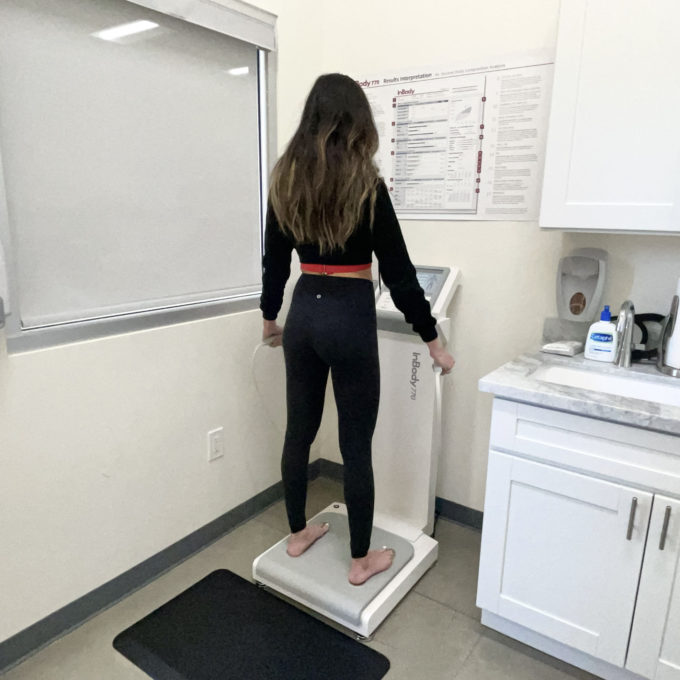 What is a Body Composition Analysis?
BODY COMPOSITION Analysis tests give you a glimpse into what exactly makes up your body. Your body is broken down into it's main four components micronutrients.
: minerals, muscle mass, fat, and body water.
Body Composition FAQs
WHY SHOULD I TEST MY BODY COMPOSITION ANALYSIS?
Simply looking at the number scale does not tell you the whole story. Your weight could be going up but you are losing fat and increasing muscle mass and bone mass. Pinpointing important areas of improvement and seeing trends in your results can be crucial to helping you meet your goals and staying healthy.
WHAT MAKES THE INBODY770 SUPERIOR TO OTHER METHODS OF BODY COMPOSITION TESTING?
You no longer need to be pinched, submerged, or confined to an air chamber to get an accurate analysis.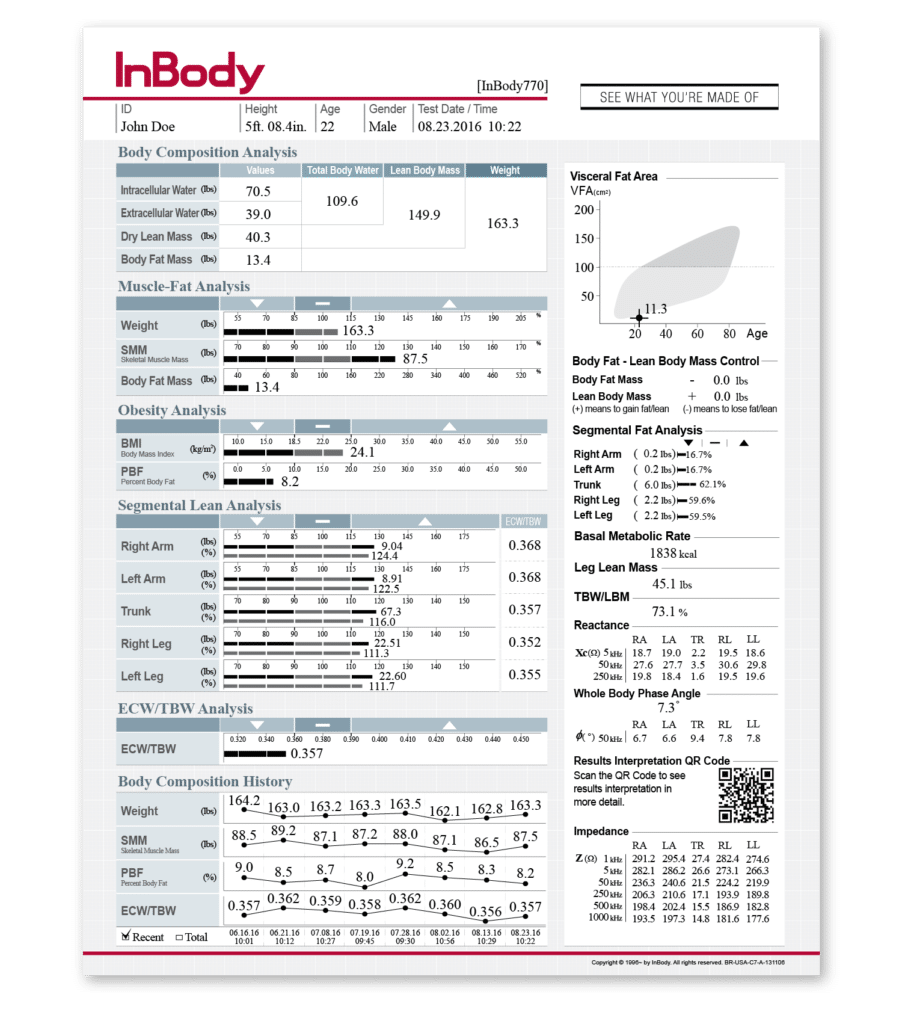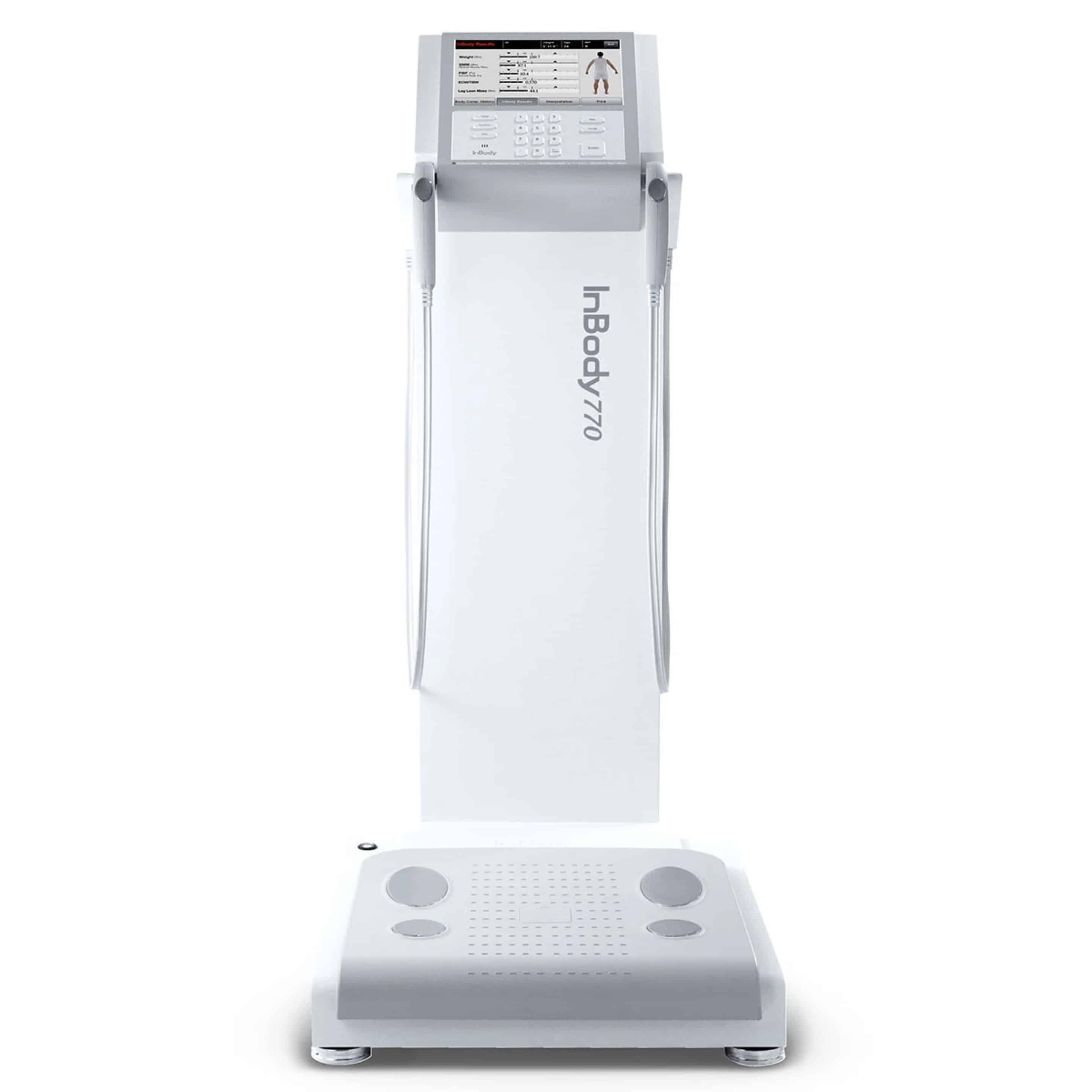 HOW DOES THE TEST WORK?
Our state of the art InBody770 Body Composition tester uses bioelectric impedance analysis (BIA) to send low levels of electrical currents through your body. Muscle mass allows the current to travel quickly through the body, whereas fat mass slows the current down.
To conduct the BODY COMPOSITION ANALYSIS test you will stand on the device and hold electrodes in your hands. Your provider will start the test and you will hold still for 60 seconds as the current passes through you. (Don't worry, you don't feel it.)
HOW DO I INTERPRET MY RESULTS?
When the BODY COMPOSITION ANALYSIS test is complete you will receive a detailed breakdown of your results. Your provider will explain each category to you and answer any questions you may have. Your results will also be logged and compared at your future tests.