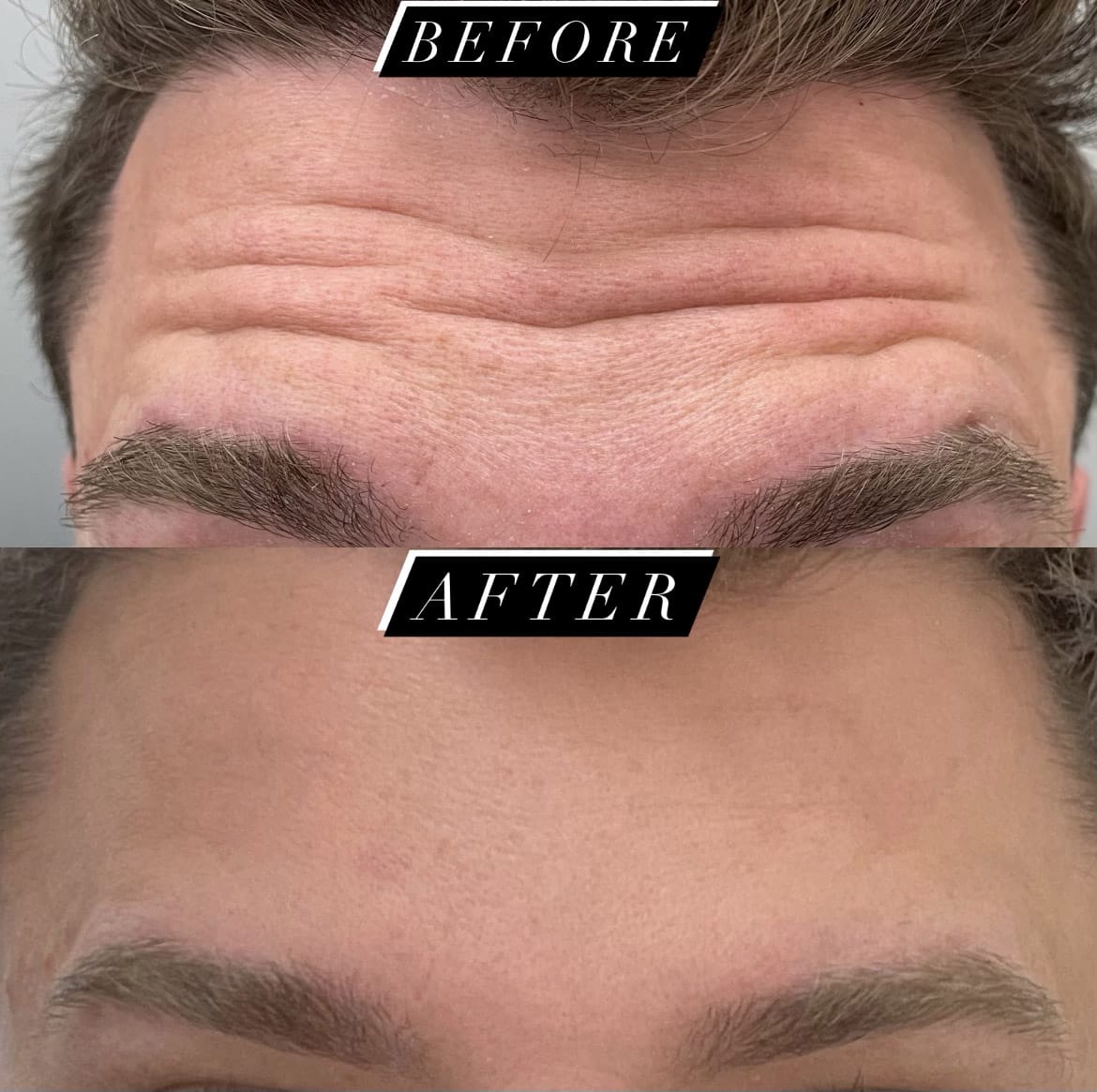 How does Botox work?
BOTULINUM TOXIN, or Botox, works by temporarily reducing the activity of underlying muscles of the face. This relaxation of the muscles prevents the repeated creasing of the skin that can lead to fine lines or wrinkles.
As much as cellular changes from aging can cause fine lines, factors like free radicals, sun damage, and repeated facial movements can also cause fine lines.
What should I expect?
The  whole procedure is rather quick and only takes about 10 minutes. Botox is injected into your areas of concern through a very fine needle. Most patients report that these injections feel like a small pinch.
Some redness and possible bruising may occur but will subside quickly. You may begin seeing results in as short as 24 hours with full results being shown around 48 hours.
Results last about 4 months and are temporary. Repeated treatments are suggested to maintain the smooth look of the skin and prevent lines from reappearing.
The only
FDA Approved
solution for fine lines of crow's feet, forehead, and frown lines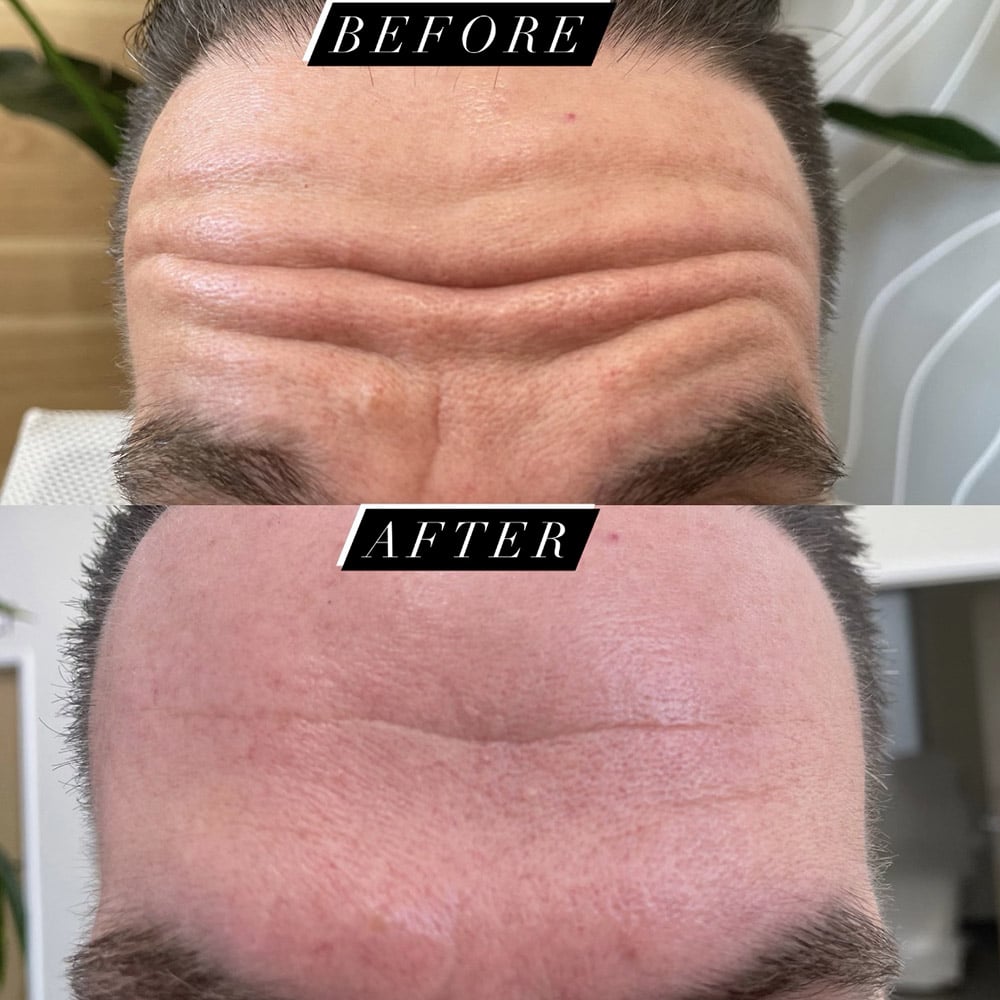 Will my face look overdone or unnatural?
Our providers are licensed and trained to ensure you look just like yourself, just with fewer lines and wrinkles. The administration of Botox is a very technique sensitive. The goal is to achieve subtle results while still reducing lines.
It is a common myth that you will not be able to use your face. When administered correctly you will be able to move your face as normal without your face scrunching up into lines and wrinkles causing your face to look more supple and youthful.
Who is a good candidate for Botox?
Botox is a suitable solution for women and men who notice fine lines or wrinkles they would like to address. In fact, in recent years we have seen a sharp rise in the number of men turning to Botox for facial smoothing.
Botox is not just for individuals over 40 either. The truth is everyone's skin ages differently and is effected differently by environmental factors such as the sun and free radicals. 64% of Botox providers reported seeing an increase in patients in their lower 30's seeking Botox.
As soon as you see lines that concern you, reach out to us. We'd be happy to help.
Botox is backed by
16 years
of published studies and more than
528 peer-reviewed
articles