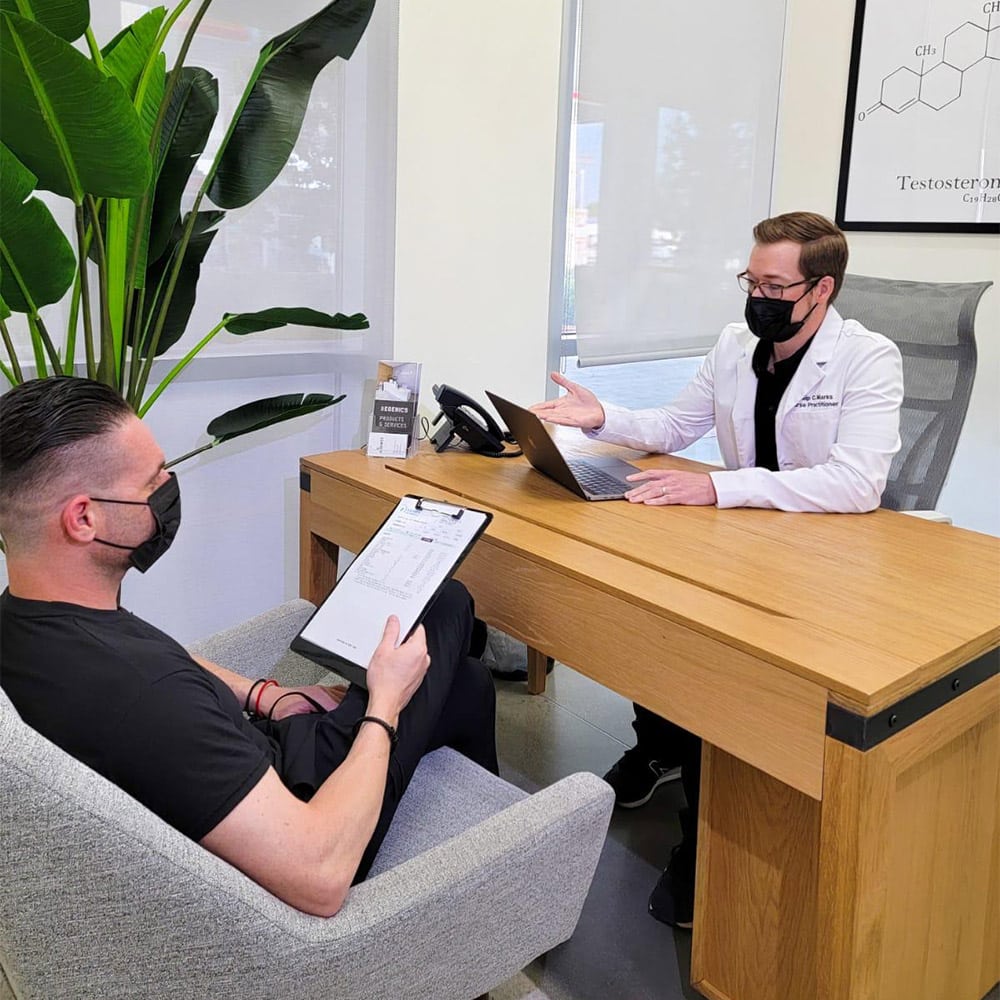 COMPREHENSIVE BLOOD PANEL
A comprehensive blood panel gives you a more complete picture of your overall health. By evaluating all of the results together you can spot possible early signs of diseases or conditions and notice trends going in the wrong direction. For example, you can identify too low or too high hormone levels and monitor how medications you are taking may affect liver and kidney function.
The first step is to get your comprehensive blood panel done – to check your baseline. The blood panel will give us a detailed 6-page report that will check your Total Blood Count,  Testosterone, Estradiol and other Hormone levels, Vitamins, Liver and Kidney function, PSA (Prostate), Thyroid, Inflammatory Markers and other parameters we need to know to help direct your care. If you are considering Growth Hormone Peptide Therapy, we can also check your IGF-1 levels, which is the preferred way to check your Growth Hormone levels.
REGENICS' COMPREHENSIVE BLOOD PANEL INCLUDES: