When ordering medications from Regenics that require a prescription you are reserving the medication until prescription is provided. In order to add to your cart you must first answer the qualifying medical questions that appear when clicking add to cart.
With the price of your medication, a free consultation with our licensed medical providers is provided to ensure that the medication is right for you. If you meet the requirements  our providers will write your prescription. We empathize with how hard it can be to access some medications, especially for a reasonable price. We aim to make this as easy as possible for you.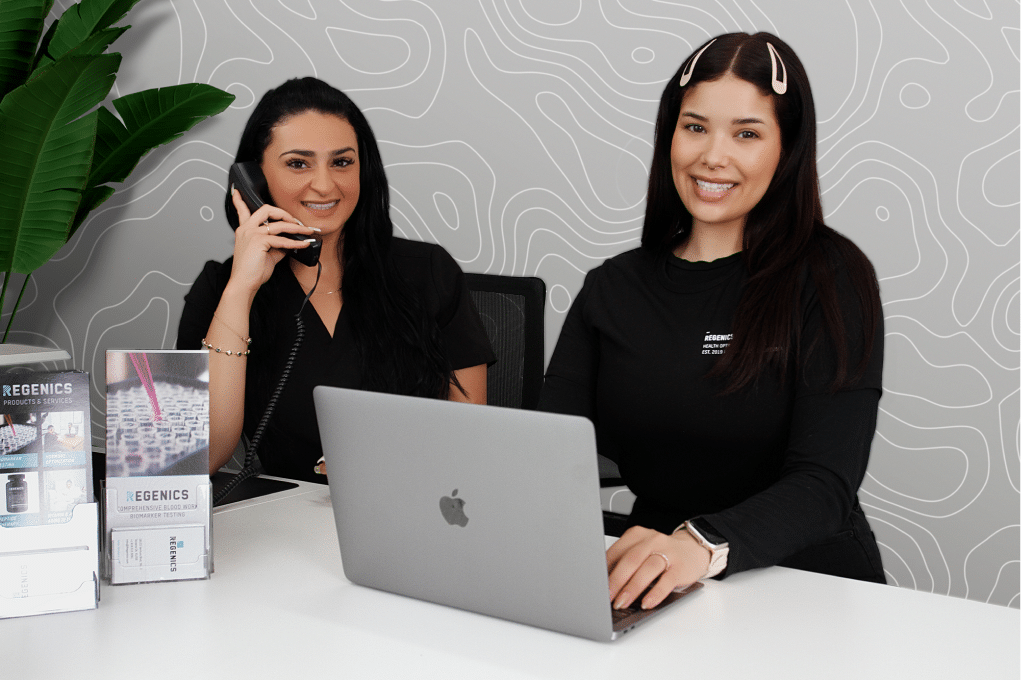 1. CONSULTATION
Once your medication is reserved, you will receive instructions on how to schedule your consultation with our licensed medical providers (if you have not had your consultation already.) You are also welcome to schedule your consultation before reserving your medication. You will also receive consent e-forms to complete.
2. PRESCRIPTION
At your free consultation (either before reserving your medication or after) our licensed medical provider will ask questions about your goals, medical history, and concerns. If you qualify for a prescription our provider will write you a prescription. If you do not qualify and have already reserved medication, we will happily refund your order. We will not fill without a prescription.
3. FILL
Now that your prescription has been received and your medication is reserved we can fill your prescription and ship your order. We use our partner pharmacies to fill your orders. We use the reservation approach to make sure there is medication available for you. We understand there are wait times with other providers and we want to avoid that so you can get your medication as soon as possible.
4. SHIP
After your order is filled we will ship out your order. Orders set to ship on a holiday will go out the next business day due to shipping company schedules. Orders received over the weekend will be shipped out the following business day.
5. ARRIVAL
Your order will arrive with everything you need. This will include some or all of the following applicable items: mixing instructions, bacteriostatic water for mixing, syringes, alcohol swabs, and dosing instructions. Ensure you take your medications as prescribed.
QUESTIONS?
Remember, our team of licensed medical providers is always here to answer questions you may have. Your success is our success. We love hearing about your wins, big and small.
You can always reach us by call or text at 818-515-0091, by email at info@regenics.com, or on any of our social media accounts at @regenics.