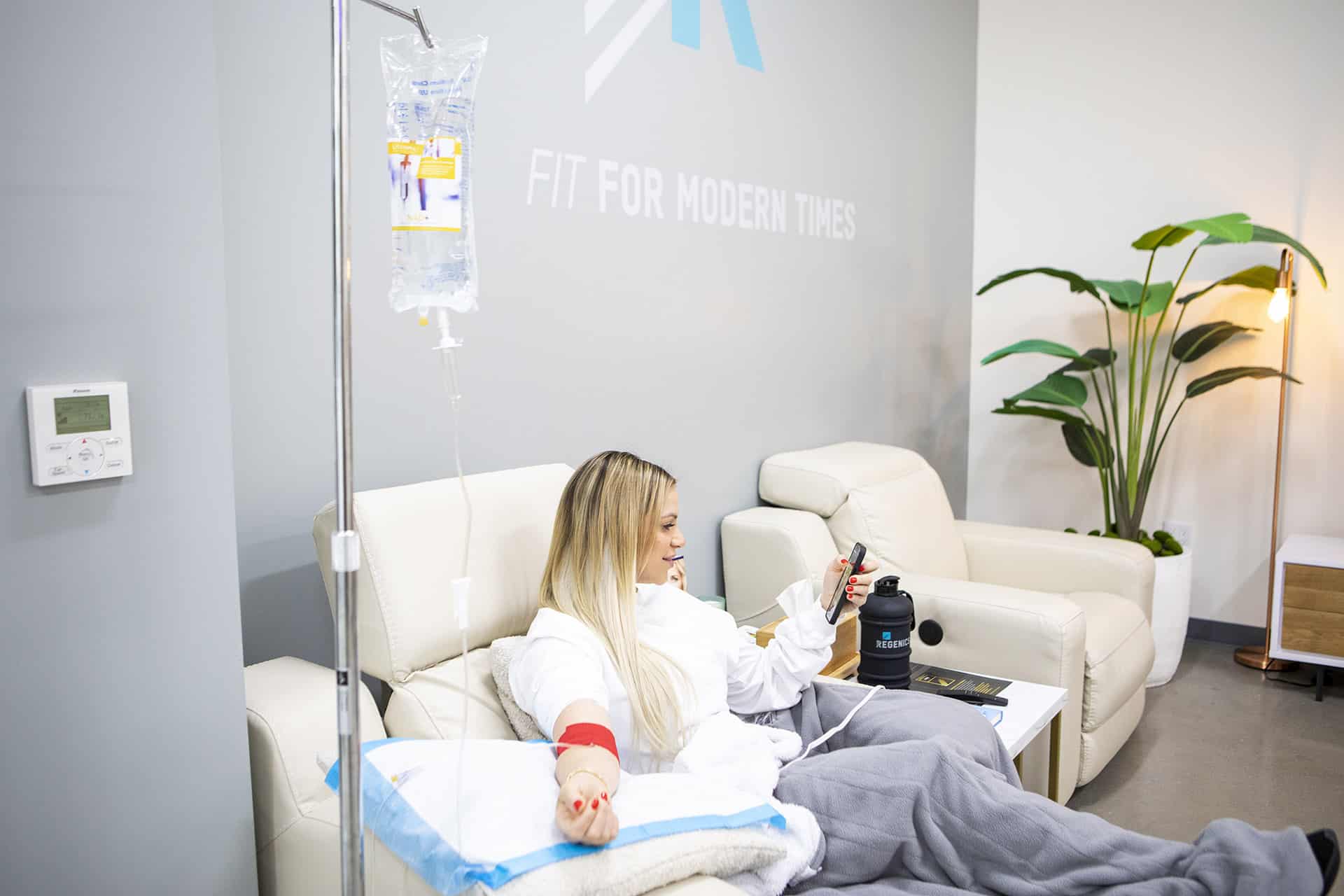 One year into the pandemic, it's no surprise that our health habits have been somewhat lacking. Despite our best efforts, the work-from-home, no gym access, and too much takeout may have taken a toll. After such a devastating year, it may take more than just your determination to get yourself back on track. Take charge of your health and come back stronger and healthier than ever as California starts to re-open.
Lipotropic Injections
Kickstart your fat metabolism with a specialized blend of nutrients. The Regenics Lipo-Mino Blend includes B1, B2, B6, B12, Methionine, Inositol, Choline, and L-Carnitine, all of which are shown to help boost your body's fat-burning power. The B-vitamin complex is known to boost energy and cellular health. Inositol is a sugar compound that works with B vitamins to help metabolize fat and produce insulin. Methionine and L-Carnitine are amino acids that work with the liver to help boost metabolism at a cellular level and burn additional calories. Choline aids with cellular structure and lipid metabolism in the liver. This blend of vitamins and amino acids help with the breakdown of fat in the liver as well.
IV Therapy
Supercharge your nutrition at a cellular level with IV Infusions. Unlike over-the-counter vitamins, IV infusions are more readily absorbed in the body and can provide as much as 20 percent more nutrition to cells than oral vitamins. For general health, the Meyer's Cocktail provides a perfect foundation for wellness. This vitamin and mineral blend can elevate energy levels, improve mood, help boost immunity, and enhance overall vitality. In just 30 to 120 minutes, this IV infusion will replenish your levels of Magnesium Chloride, Calcium Chloride, Vitamin C, Vitamin B-12, and other B Vitamins.
Vitamin Infusions
In addition to IV therapy, Regenics offers isolated vitamin injections. B12 or hydroxocobalamin is a popular choice to aid in energy levels, metabolism, and boost general health. B12 is essential for red blood cell formation, energy production, and DNA synthesis. After just one dose, you may experience an elevated mood and a better sleep cycle. Keeping your B12 at a healthy level has many long-term benefits including protecting your cognitive function, maintaining bone health, and helping to fight off depression.
Learn more about how these simple supplements and therapies can benefit your life. Get into gear with a new, spring health routine at Regenics.