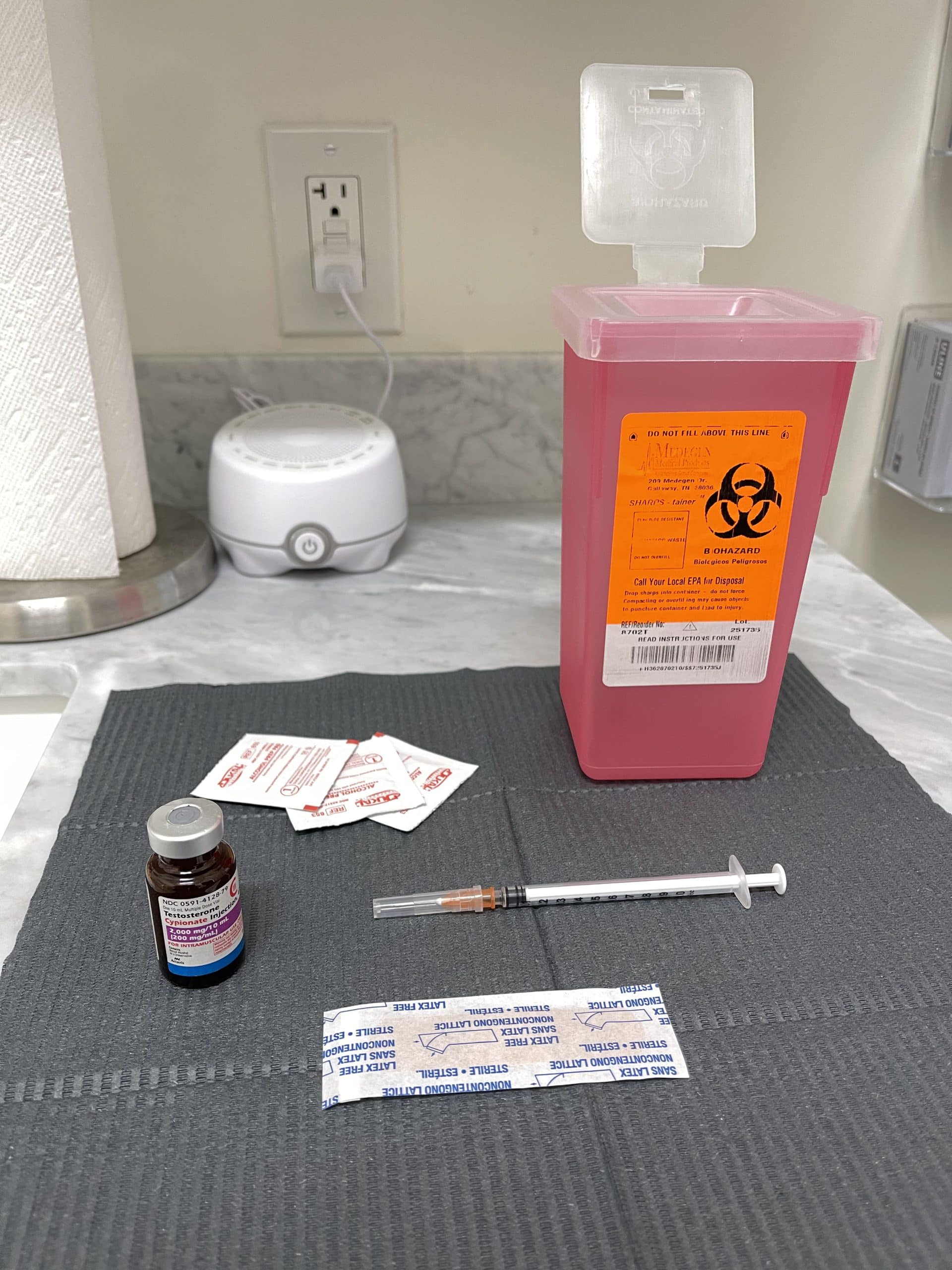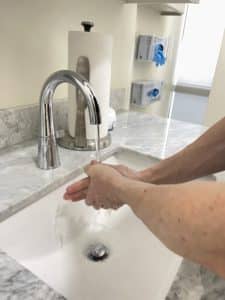 02
Prepare supplies: (needles, alcohol wipes, testosterone vial, and band-aid or gauze.)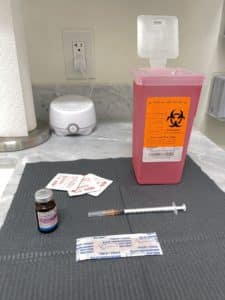 03
Cleanse the rubber seal on the vial of testosterone with the alcohol wipe for approximately 10 seconds.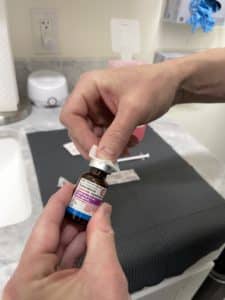 04
Check medication and dosage.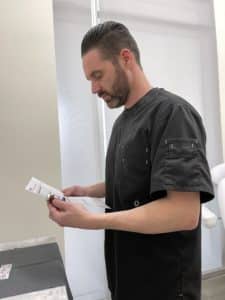 05
Remove needle cap and place on counter surface
06
Pull back on plunger to draw air into the syringe (about the same amount as the amount of testosterone you will be drawing up.)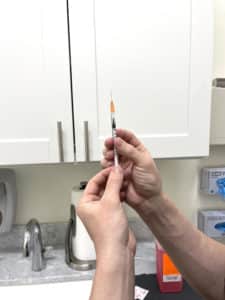 07
Puncture the center of the rubber seal of the testosterone vial with the needle.
09
Using two hands, turn the vial upside down. (One holding the syringe and one holding the vial.)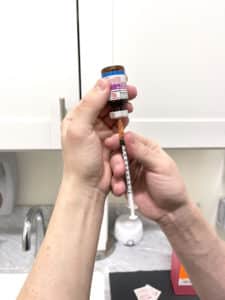 10
Pull back on the plunger and allow the syringe to fill with the prescribed amount of testosterone.
11
Check for air bubbles. If present and larger than the tip of a pen, push the air bubble back into the vial and redraw the prescribed amount of testosterone until no air bubbles remain.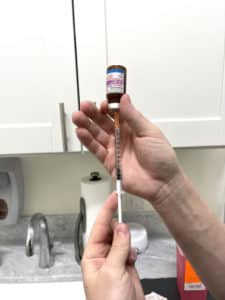 12
Recap needle and place on counter.
14
Clean injection site with alcohol wipe for approximately 10 seconds.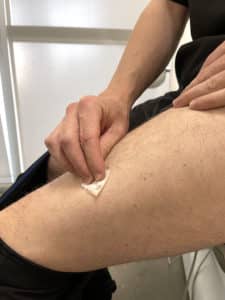 15
Uncap needle and puncture straight into muscle (90° angle.) Push plunger down toward body until fully injected and plunger meets resistance.
16
Remove the needle straight back from the muscle and check for bleeding.
17
Throw needle/syringe into sharps container.
18
Apply band-aid or gauze if needed.
19
Clean up and put away supplies.
Warning
Reminder: Do not add water. Improper use, storage, and/or disposal can negatively impact other people, pets, and the environment. Compounds such as hormone replacement medicine can be hazardous or harmful if not used as prescribed by your practitioner.
Follow your physician's instructions and use the medicine only as prescribed. Keep out of reach of children and pets. Dispose of any unused compounds in the trash.